Datadrone Project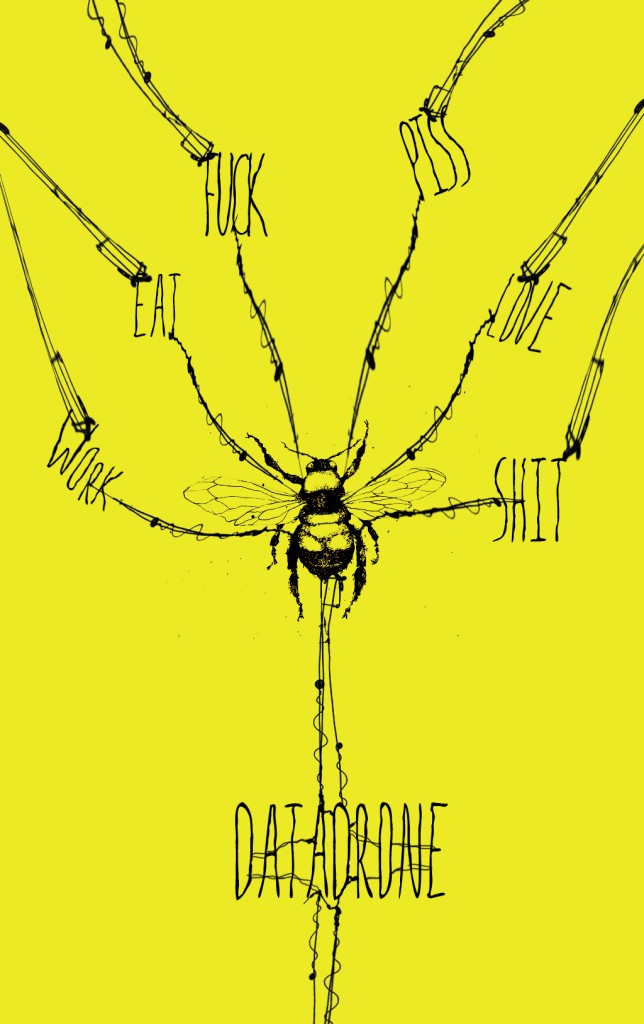 There's a really interesting art and music project happening in the Orange County artistic void! It stems from musicians Sean Robertson & Jourdan Gallemore who have got a bunch of artists and creative types together to contribute to a sight and sound experience – an exploration of  man vs. machine and the balance between technology and nature.
That may sounds pretentious to some, but it really isn't. Datadrone is very much a vehicle for a progressive band to do something different and interesting. I mean, c'mon! People must be getting tired of the rootsy band scene that's all the rage at the moment where a few dudes in mustaches and tight pants play out the motions of being indie rock Gods!?
Anyway,  I designed a T-shirt for their album release (above) that later turned into a live painting project at one of their recent shows at the Detroit Bar in Costa Mesa. It was fun and I got to meet some great likeminded people. Check out Datadrone's Facebook page for more info. They really are a great live band and put on a show that's actually interesting to watch and experience.
Here's some pictures of me in action: