Date Added
Saturday, September 15th, 2012
Hannibal CD Cover
I recently designed a record cover for the rock band, Hannibal. The name of the album The Hole Inside described feelings of loss and pain; the feeling of suddenly having a fundamental part of you taken away when a loved one dies. I can relate to these feelings. I think most people who've lost someone intrinsic to their lives understands this moment that I tried to capture in this design.
The image portrays a fleeting look at someones pain; as if looking through a window on a private moment of utter anguish and loss. The rest of the album cover continues this "hole" design theme that represents the hole inside in a very literal but visually effective way.
This album cover was intentionally clean and sparse. I wanted to convey a stark and focused design to represent the stark and bleak subject matter. The sketch that I used on the piece was based on a photo of a polish holocaust survivor that I twisted and warped to make even more emotive and powerful.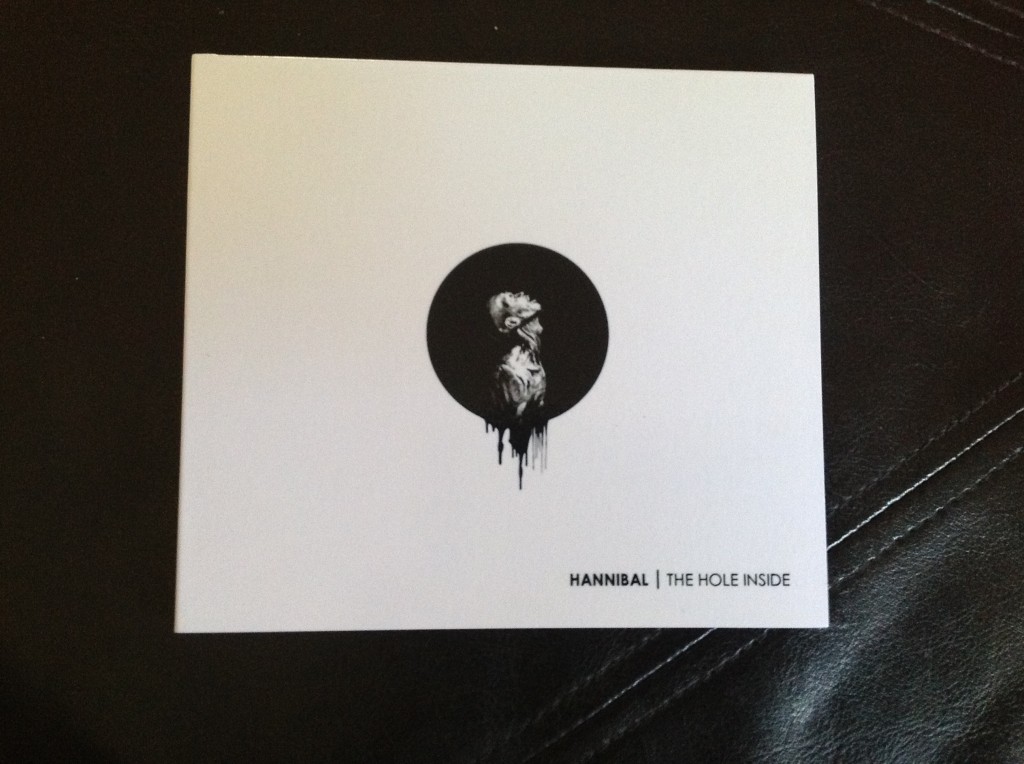 I used Century Gothic (the greatest typeface of all time) on this design. I wanted the font to be clean and simple but also modern and interesting. The layout of the text is certainly not generic and is very much an aspect of this emotional design.